How to make the clothes glow?
Connect the controller to the USB port in the inside pocket of the clothing and place the controller in the pocket.
To use the controller, hold the button for 3-5 seconds to turn on and off the lights.
To change color/pattern mode, press the button once.
The instruction guide that comes with the clothes shows a detailed, anotated, step-by-step guide. Additionally, you can scan the QR code to watch a video tutorial.
quick start guide link: quick-start-guide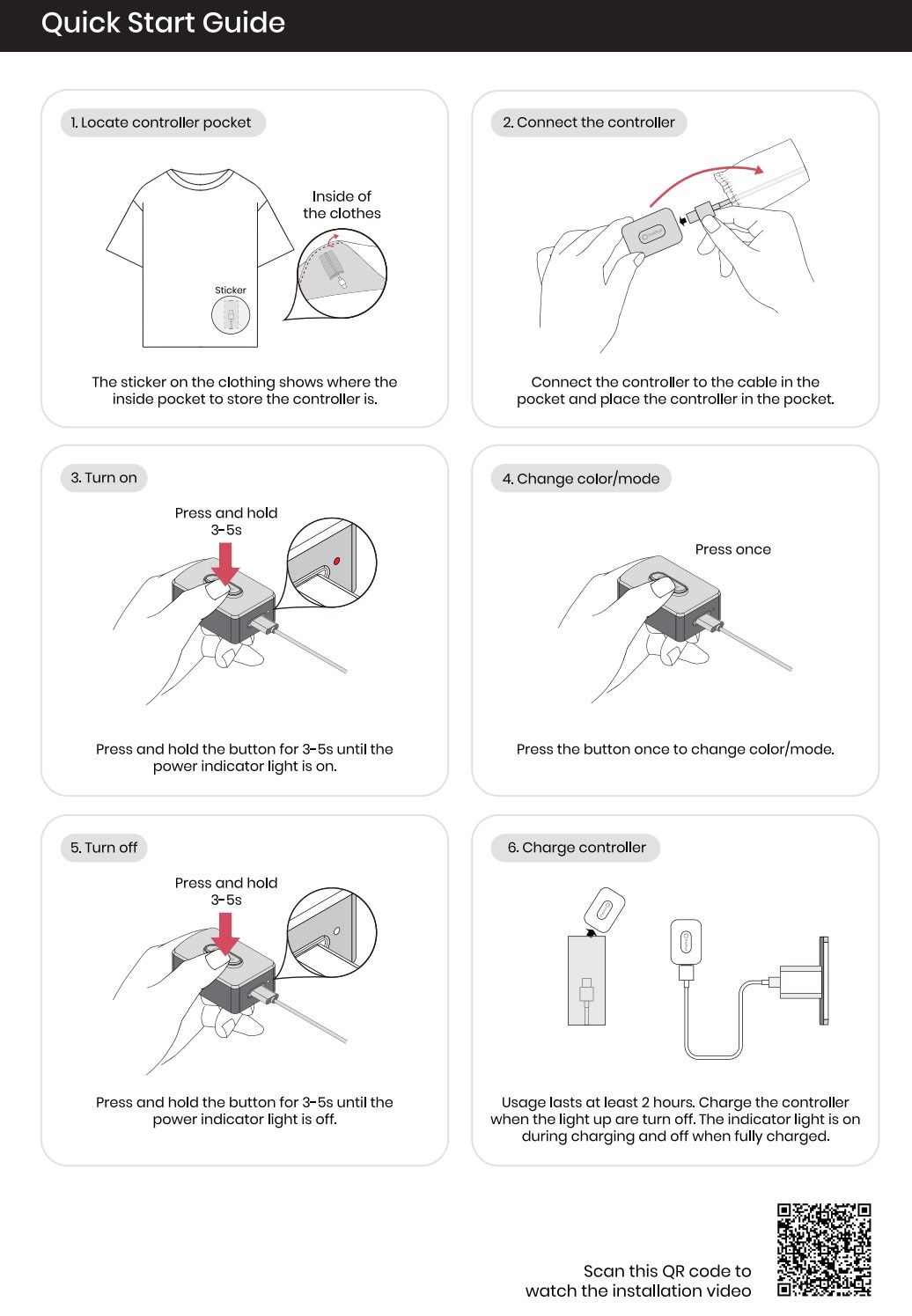 Was this article helpful?